If you or someone you know are actively looking to buy a home in North Orange County, you've probably already realized that there is a lot of competition, and the buyers are back in the saddle earlier than normal this year.
According to Steven Thomas at Reports on Housing, he stated the following on January 28th. "In just two weeks, demand has increased 22% while supply has only increased 2%". To put this in perspective… we had the lowest inventory rate in December, since December of 2013!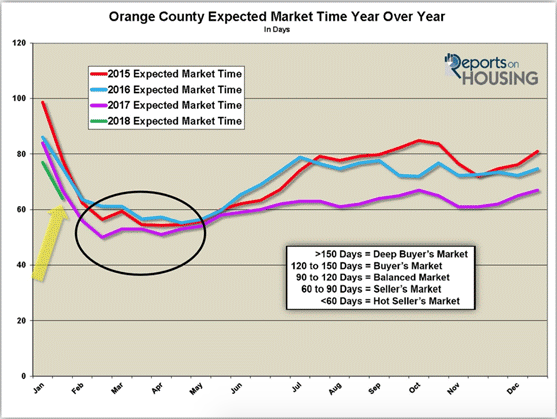 With interest rates remaining low and favorable, the only question is… how long will this last. Nobody knows for sure, and yet it appears that 2018 is going to continue to stay in favor of the sellers, leaving buyers competing in multiple offer situations.
How do you differentiate yourself? That is the million dollar question, and the reality is… there are things you can do and we would love to help you put together a highly strategic plan to make that happen.
Give us a call today at 714-746-8103 and let's schedule your Comprehensive Buyer Consultation today!